Over the last nine months the Northern Ireland Veterans Commissioners Office has been outreaching to the veteran community all over Northern Ireland from Cookstown to Coleraine, and Enniskillen to Antrim to name but a few. It is our aim to highlight and bring forward veteran friendly services to veterans living in all parts of our community. There are so many veterans living in Northern Ireland that do not know what is out there and what is available to them, and our office alongside all those organisations that have supported us, hope to bridge that gap
If you would like more information or would like to attend, please email commissioner@nivco.co.uk or call 07971 833160.
What can you expect?
We have been running our afternoon roadshows with a series of presentations, stands and networking opportunities. From general sign posting advice, to employment, outdoor activities, peer support, benevolence and mental health support, we aim to extend all these services in a one stop environment for the ease of veterans in a laid back safe atmosphere among friends. We believe that no veteran should ever feel alone, isolated or lost when looking for the support and help that need.
The events are just over two hours long, and are designed to relaxed and informative.
The Northern Ireland Veterans Support Office will be there to help sign post all sorts of services in your local council areas. This includes contacts for everything from horticultural therapies, breakfast clubs, and support for health related conditions, including peer support to help get through times of loneliness, social isolation or just to be with like minded people.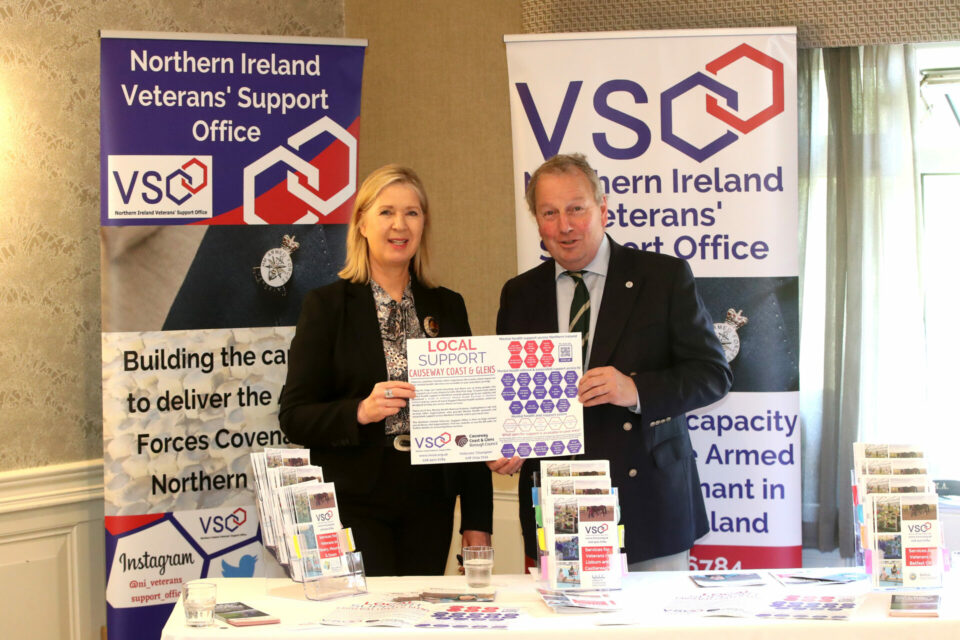 Andy Allen Veteran Services NI – Providing a whole array of different services from outdoor activities that bring veteran families together, employment training, social support and more, will be present to help extend opportunities to all veterans living in NI.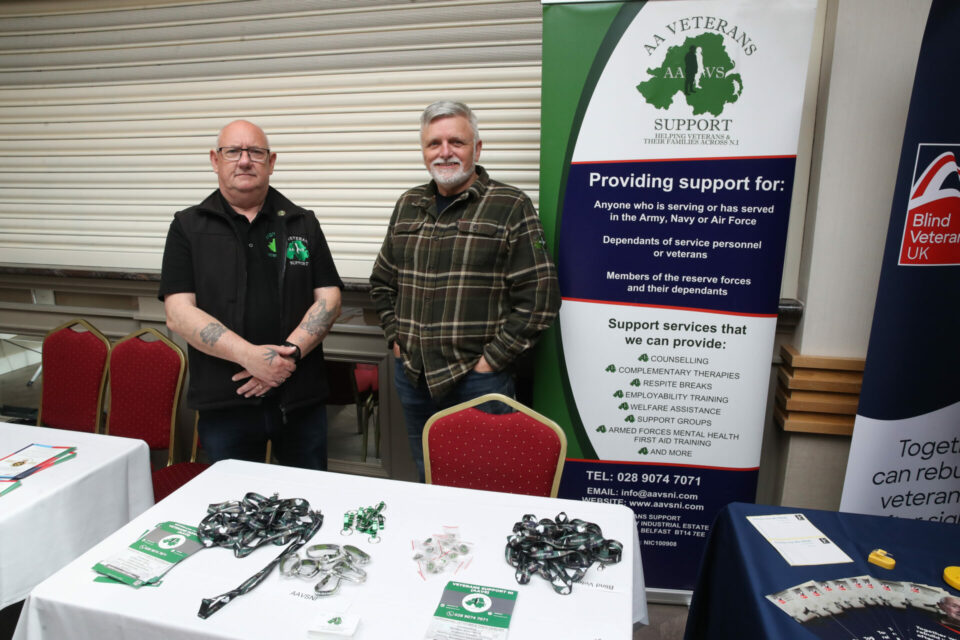 Inspire Health & Wellbeing – Michael Donaldson from Inspire is a trained psychiatric nurse and veteran having served in Iraq and beyond, will be on hand to answer all your mental health questions and will be able to advise on any concerns you might have.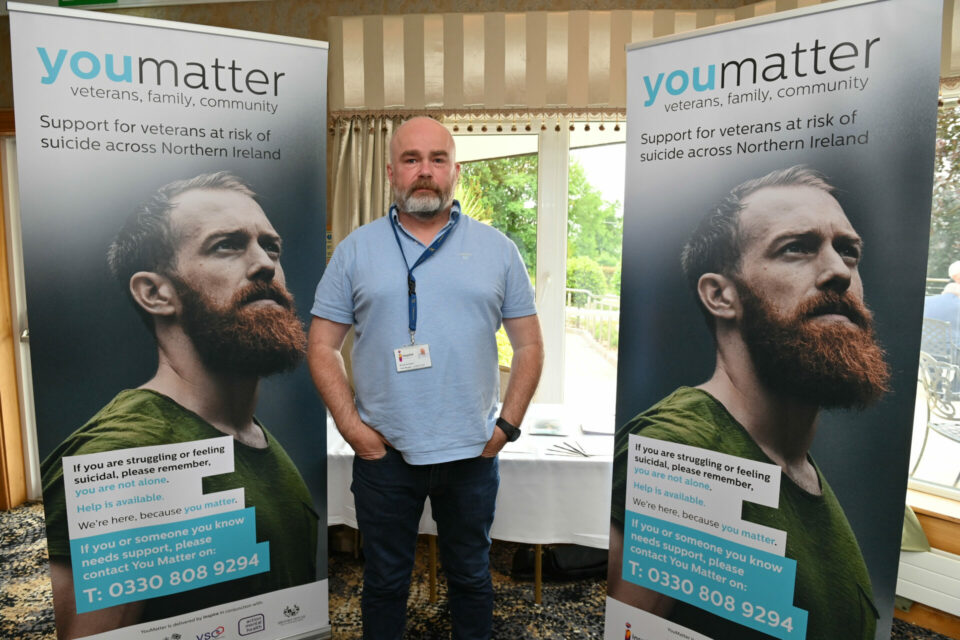 Forces Employment Charity – Formerly RFEA (Regular Forces Employment Agency), Alana from the Northern Ireland office will be on hand to help those veterans who are wanting to gain employment and advise on current work place opportunities.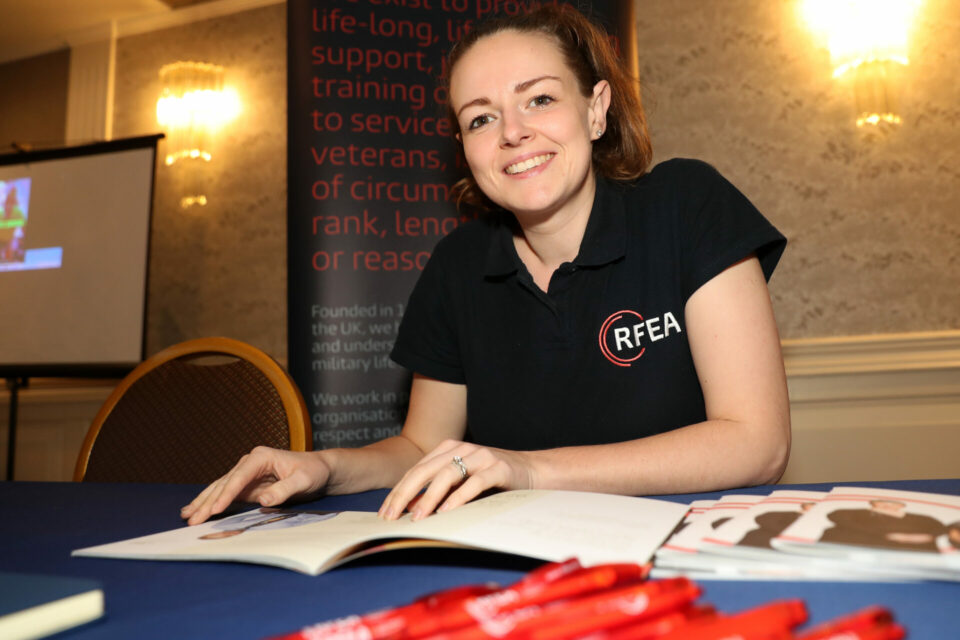 Combat Stress – We are Combat Stress, the UK's leading charity for veterans' mental health. For over a century, we've helped former servicemen and women with mental health problems such as post-traumatic stress disorder (PTSD), anxiety and depression. Today we provide specialist treatment and support for veterans from every service and conflict, focusing on those with complex mental health issues. Sarah will be available to talk to anyone who may be in need or just has a few questions on the day.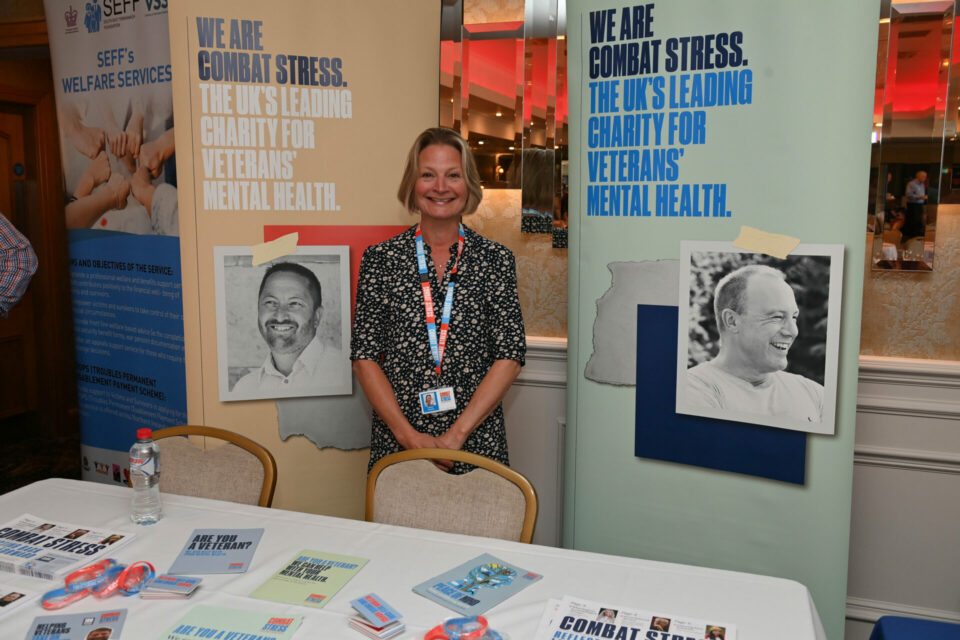 Royal British Legion – The RBL have provided lifelong support to serving and ex-serving personnel and their families. Established since 1921, they'll be here as long as they need us. Ian from RBL NI will be on hand to answer any questions you may have and assist where he can.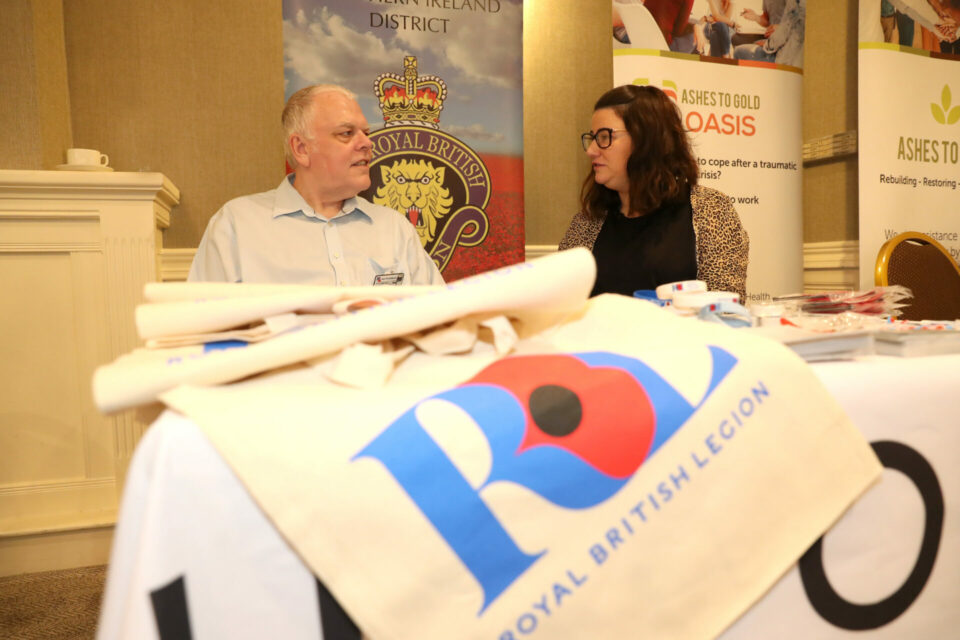 SSAFA – Understand the unique demands of service life, whether it's on UK soil or overseas. Support is available for people at any stage in their military career; from the youngest recruit to the oldest veteran – no one's service is ever forgotten. SSAFA have more than 4,000 trained volunteers who provide personalised, face-to-face support to those in their local area. SSAFA's trained welfare advisers and volunteers work with each person to find out exactly what they need. Once we've assessed what is required, SSAFA will help the individual or family access the support they need. This may just be someone to listen to them, but, more often than not, we access financial assistance from statutory and military benevolent funds or foundations that we work with. In addition, we signpost to our other charity partners who can give much needed assistance to help people get their lives back on track.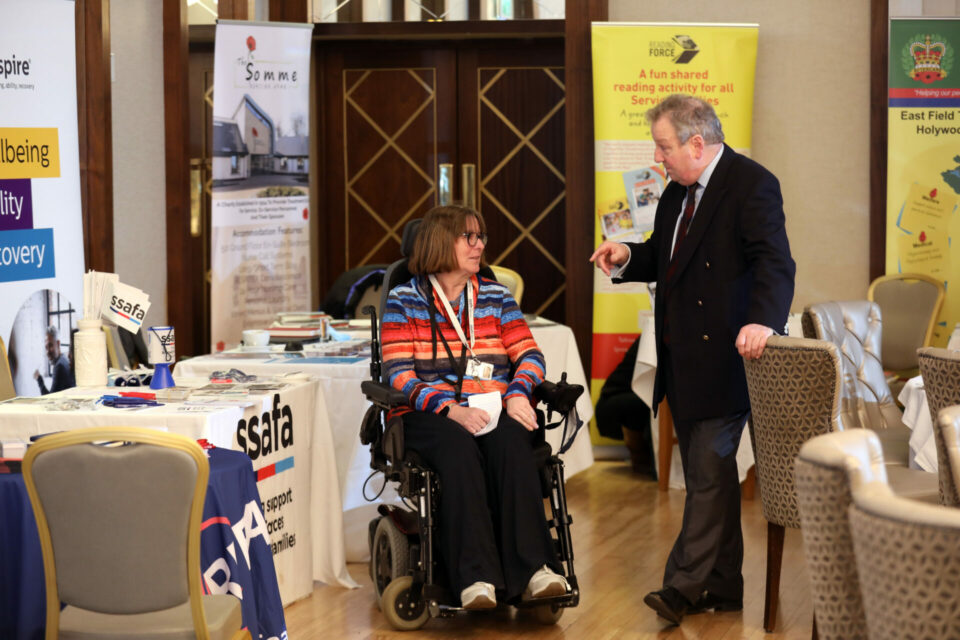 Help for Heroes – We support veterans and their families in their homes and communities across the UK. We help people improve their physical and mental health. We consider each individual and make sure the support we give is tailored to them. This may be counselling, funding equipment, helping people manage their health conditions and navigating support systems, welfare support, joining physical activities, well being support, joining social activities, self guided help or signposting. Alan from Help for Heroes will be available to answer all your queries of how Help for Heroes can assist for veterans living in NI.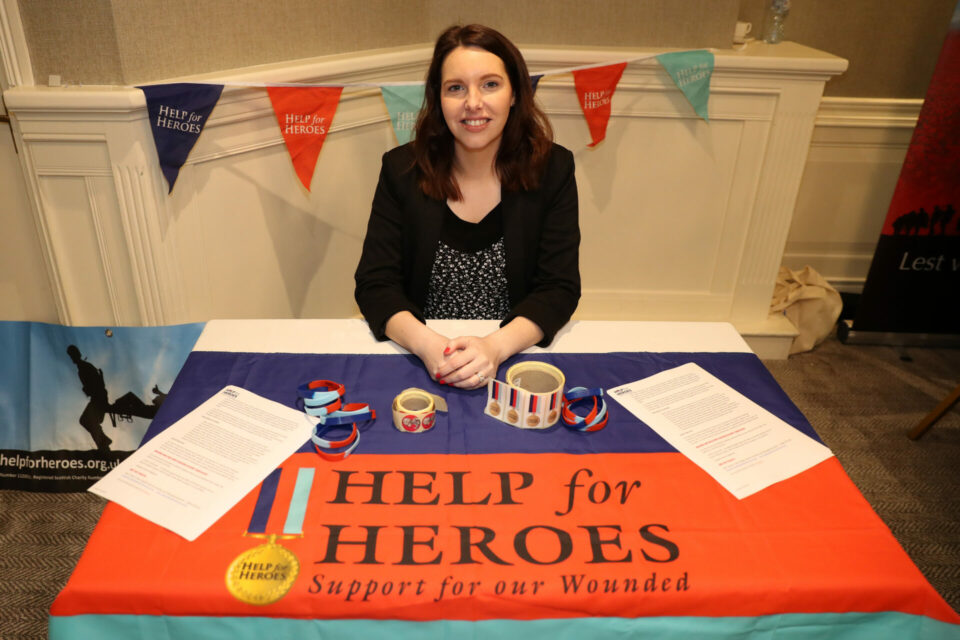 Beyond the Battlefield – Beyond the Battlefield was formed as a charity to look after the well being of the Ex-service Community in both parts of the Island of Ireland. The charity fulfils a number of roles which will concentrate on working with a group of counsellors in order to assess and treat Ex-service people who suffer with a variety of symptoms and problems that indicate they are suffering from Post Traumatic Stress disorder. This service is open to all service personnel from the Forces, the Police and the Emergency services through to anyone who because of service or indeed through their connections to the services has or is suffering with P T S D. James and Gail will be there to help any veteran or family member who may like more details.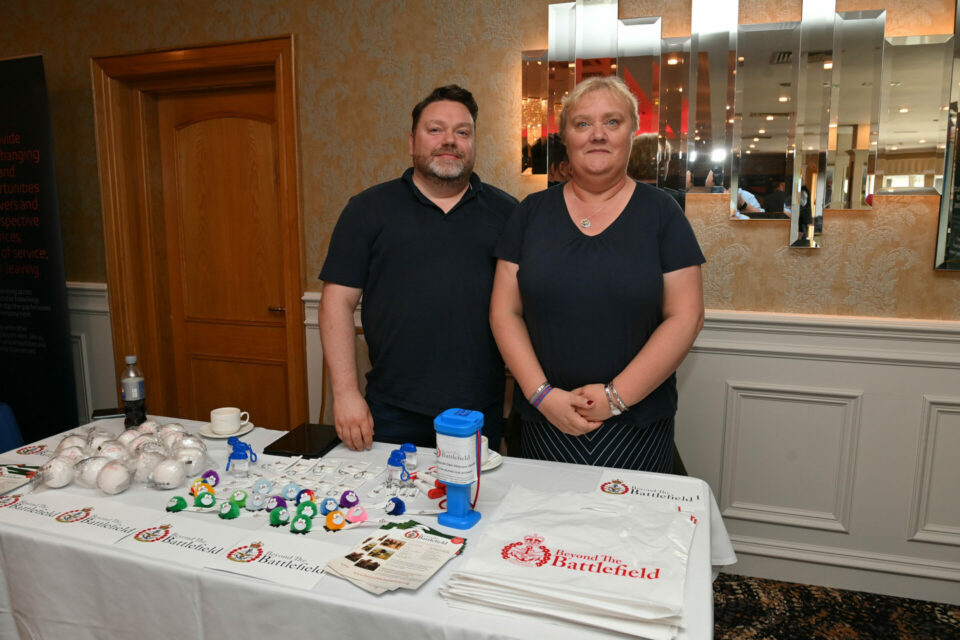 Decorum NI -Is an organisation that supports and empowers those security forces who served during the Troubles in Northern Ireland during the period of Op BANNER from 1969 – 2007 and their families by giving them a voice to ensure that a constituency of need which is otherwise silent can be heard. Activities are co-ordinated from the Bangor Office where a Drop-In Centre is open Mon-Fri for social interaction and tea/coffee and for use by members under the guidance of the full time Senior Staff Officer Mitch Bresland, who will be present to answer any questions you might have.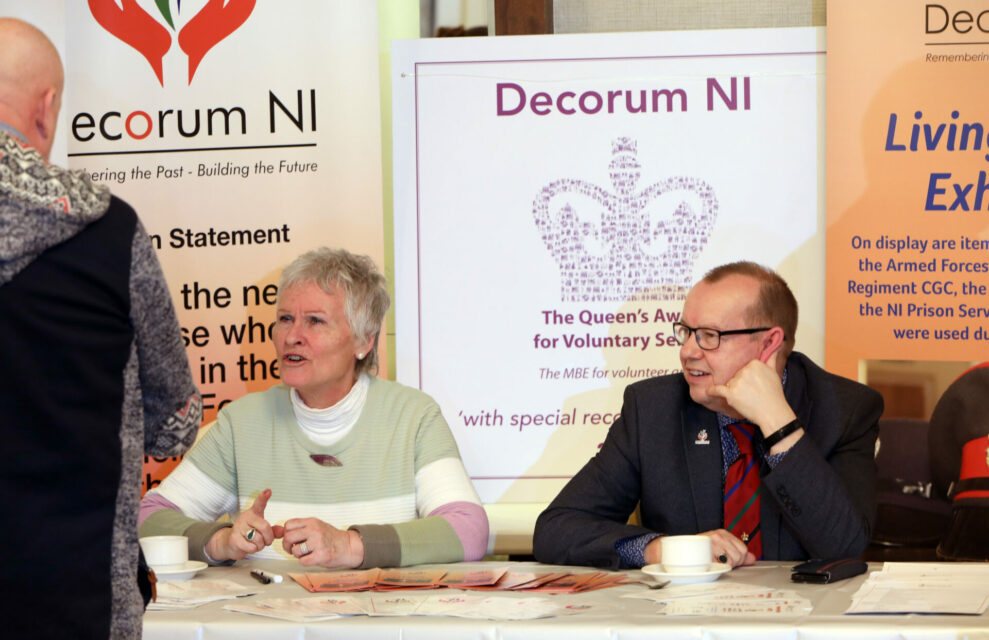 Blesma – Founded after the first World War and as relevant today as its ever been, BLESMA's mission Enabling limbless veterans to lead independent and fulfilling lives continues to help veterans across all conflicts. Fiona will be available to talk about all aspects of Blesma and what they can do for injured service persons.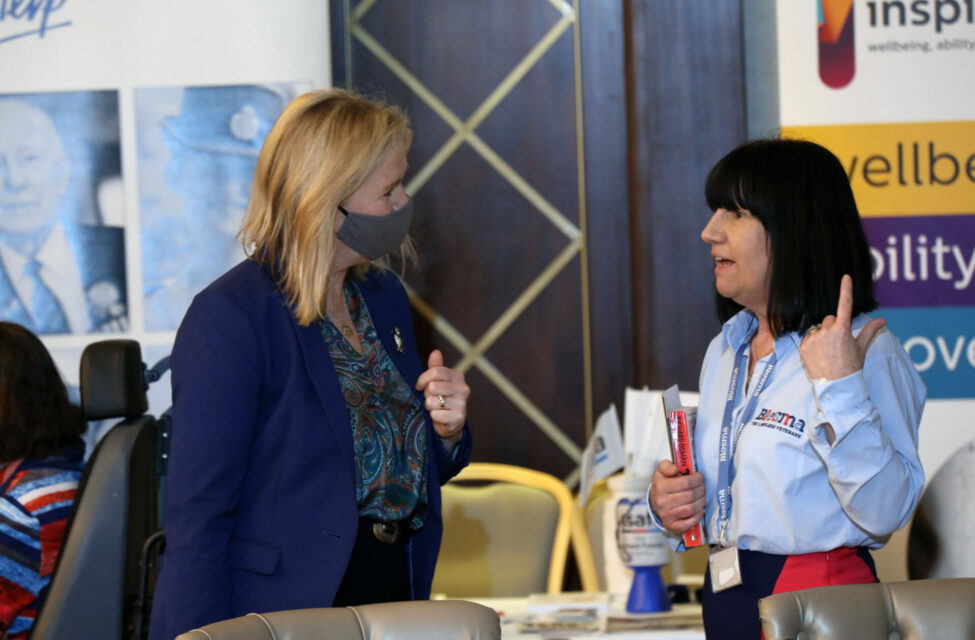 Horses for People – June Burgess has been working with veterans and horses for some time. Her programme helps veterans engage with the outdoors, build confidence and break down barriers that are preventing veterans from living a fuller life. Horses are quick to react to perceived danger but where no threat exists, go 'back to grazing'. We use the same principle focus on helping people to develop a less reactive approach to situations and how to connect with others to create and maintain better relationships. It's about life skills, coping mechanisms, decision making and creating a brighter future. Participants tell us that they feel much more hopeful and positive following their time with the horses. June will be in attendance on the 13th to help explain how equine therapy is effective in helping veterans.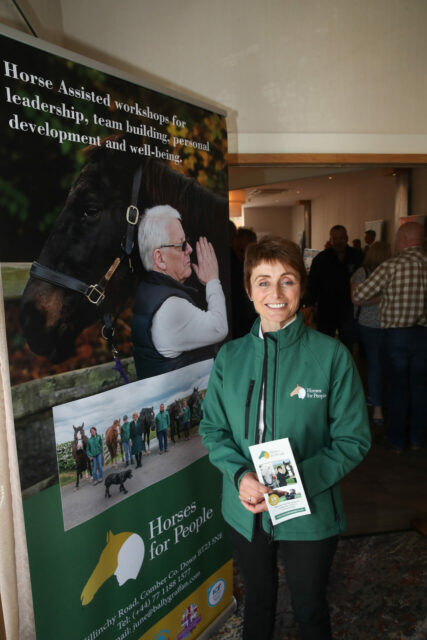 British Veterans Fitness – Through his own fitness and mental health journey Andrew Harney has created an online page to help and support veterans on their fitness journey through positive, support and sharing of success stories. For those who have lost themselves physically after service, Andrew is passionate about promoting good health, fitness goals and above all promoting support. Andrew has been with us at several roadshows and will be present again in Belfast at our 7th Roadshow this year.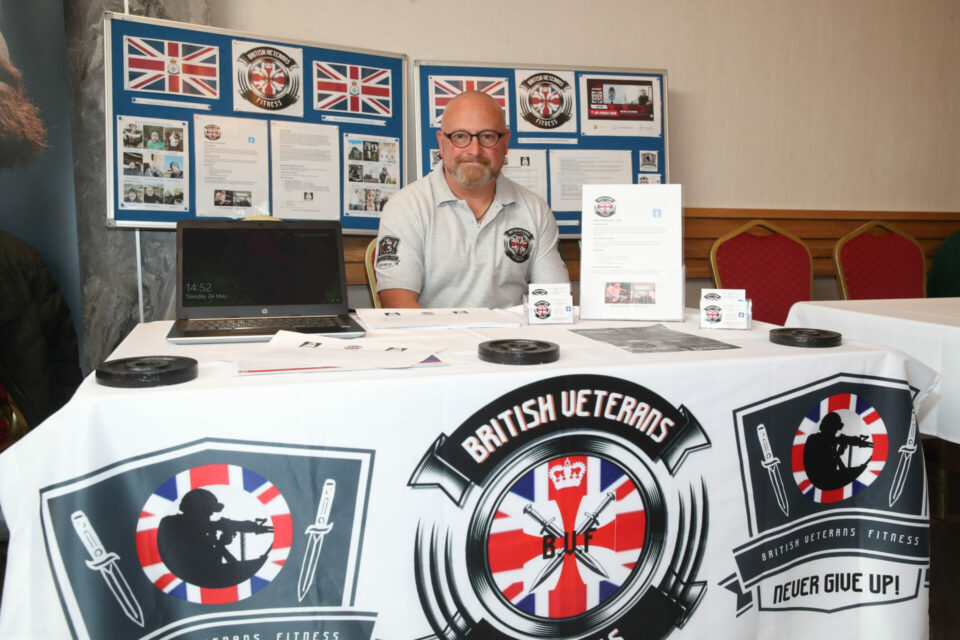 UDR and Royal IRISH (HS) Aftercare Service – Those eligible for direct support are all former Full Time and Part Time UDR and R IRISH (HS) soldiers and their dependants. A scheme also exists to assist other veterans recently discharged from the Army as Wounded, Ill or Sick and resident in Northern Ireland, however the core client base remains the Regimental family. Key supports include welfare, medical, benevolence and signposting.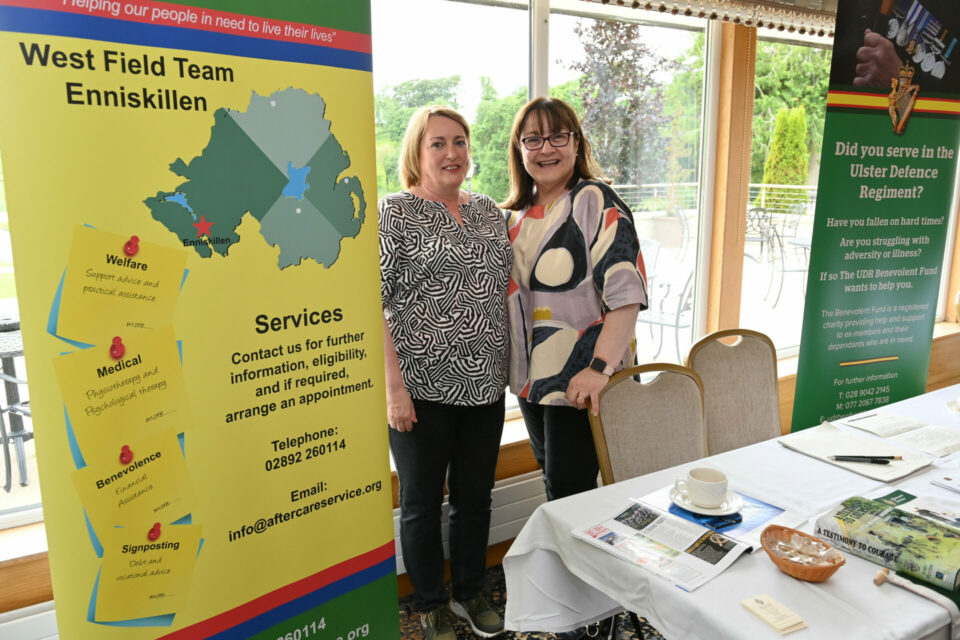 UDR Benevolent Fund – The Ulster Defence Regiment Benevolent Fund exists to provide assistance to former members of The Ulster Defence Regiment and the extended Ulster Defence Regiment Family who are in need because of sickness, disability, accident, infirmity, poverty or other adversity. The extended regimental family embraces all ranks who served in The Ulster Defence Regiment and their dependants.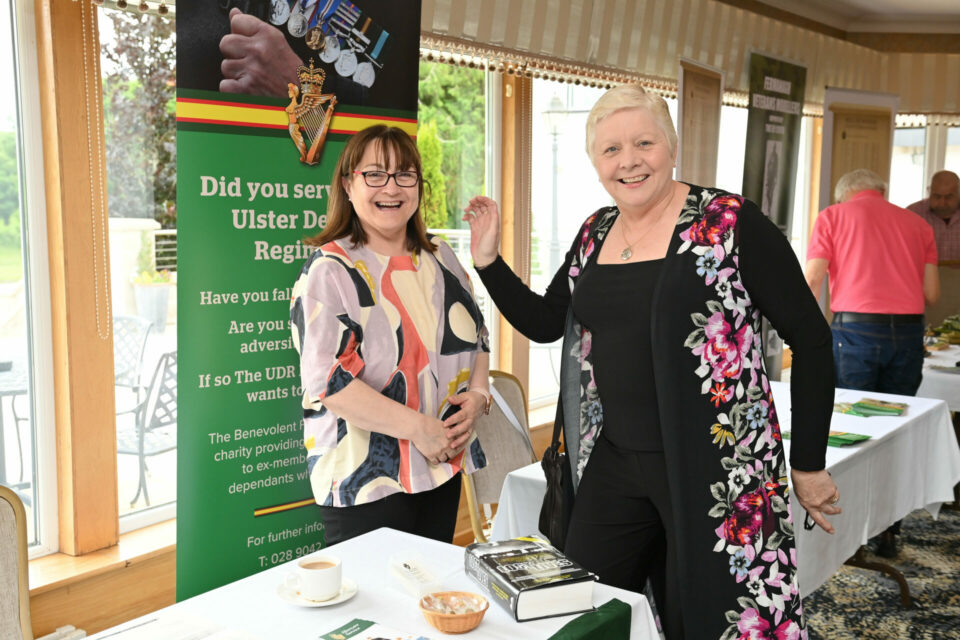 Reading Force – the Armed Forces very own Book Club! Whether your family is at home together or apart because of deployment, training, or distance, reading the same book, talking about it and sharing your thoughts, and making a scrapbook is fun for everyone and will be a shared experience you will always remember. Reading Force is free for all Forces families, Reserves, Cadets, and Ex-Forces families. It is fun and easy to take part. Friends can participate too.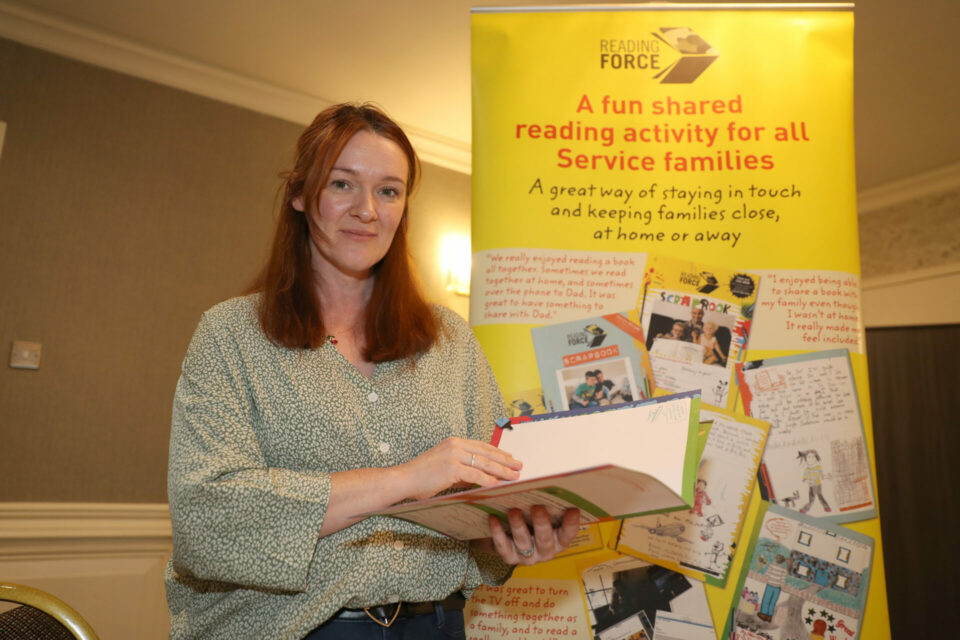 Brooke House – The Brooke House Health and Well-being Centre seeks to support and improve the physical and mental health and well-being of uniformed services, retired Royal Ulster Constabulary Officers, Military veterans, and their families, who have been physically injured, psychologically impacted and/or bereaved as a result of their service. We aim to provide a bespoke treatment and care package based on specific need through a range of support services, some of which will be delivered within Colebrooke Park and others at various locations through Northern Ireland.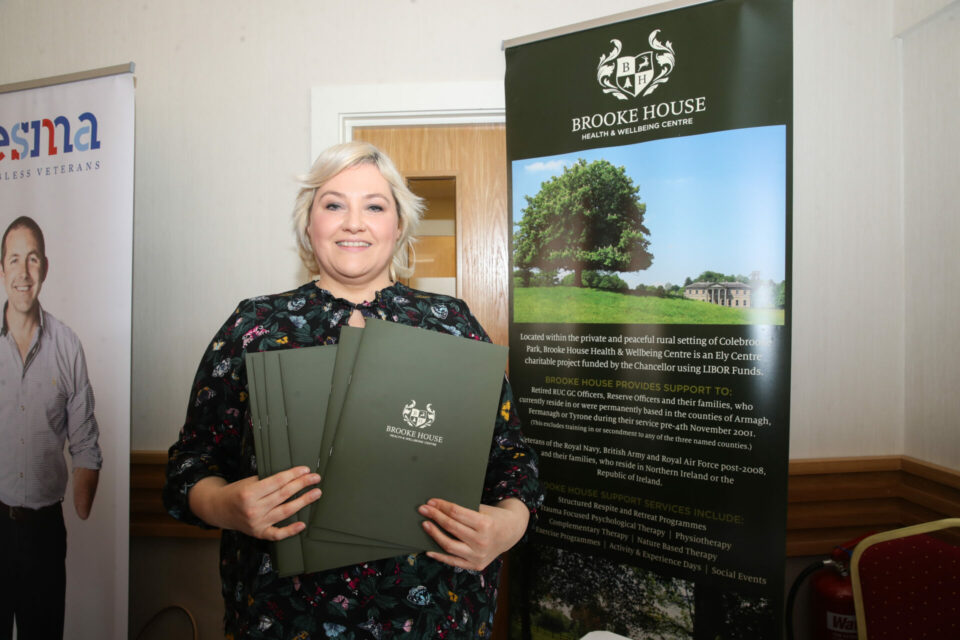 We look forward to welcoming all veterans, friends and family members to this our last Roadshow of 2022. We hope that it will bring the veteran community together especially ahead of an anticipated difficult winter. Should you have any questions, please feel free to get in touch.
Email commissioner@nivco.co.uk Tel: 07971 833160