Since taking up post as Northern Ireland Veterans Commissioner I have welcomed the support that Johnny Mercer MP has given me, my office and the veteran community within Northern Ireland during his two Ministerial roles and also from the back benches of Parliament. Not one to shy away from some of the sensitive issues that we face in Northern Ireland, Johnny has always maintained that the current imbalance in the legacy process needs addressed and as such has advocated tirelessly for veterans who served during Op Banner. The vast majority of those who served, during the dark period of our Troubles, did so with dignity, courage and integrity. Throughout the last two years, I have had the opportunity to facilitate numerous engagements between Johnny, and the veteran community, across Northern Ireland, and the interest and time he has taken to listen to veterans and advocate on their behalf has been exceptional.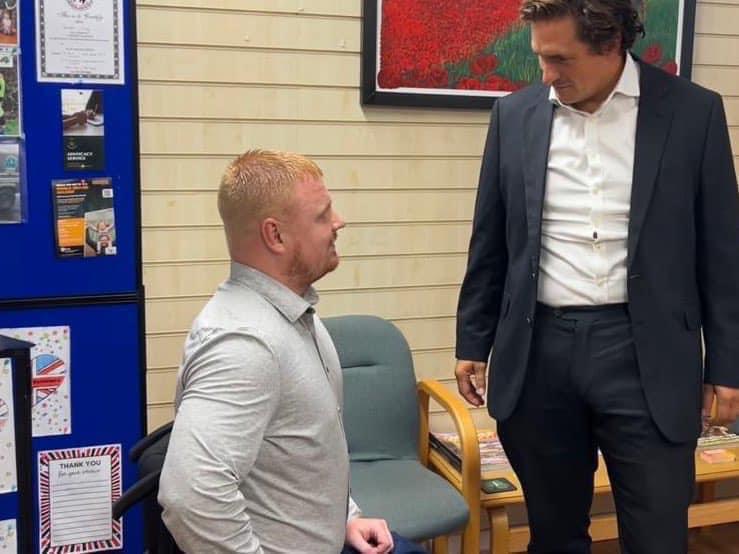 Johnny Mercer MP Meets Andy Allen MLA and members of the Andy Allen Veteran Support Services NI in Belfast last week Sep 2022.
While the passion that Johnny Mercer has displayed in his Veteran ministerial roles will be missed, I look forward to working with James Heappey who has taken on the veteran portfolio. An experienced MP and veteran himself, I'm sure James will bring enthusiasm and understanding to the issues that face veterans living in Northern Ireland.