During the recent Cabinet reshuffle MP Johnny Mercer took up the newly created post as Minister for Veterans Affairs. This is a significant step change in the Conservative party promise in delivering upon their manifesto to make the UK the best place to live as a veteran by 2028. The creation of this Cabinet level post ensures that veterans are represented at the very highest levels of government and are not as many feel in the past, forgotten.
As previous Minister for Defence People and Veterans (2019-2021), Johnny Mercer has been at the forefront of championing veterans, their attributes, service and loyalty, since leaving the Army himself in 2013. Whilst holding the position of Minister for Defence People and Veterans, Johnny was instrumental in the setting up of the Office of Veterans Affairs (OVA), the provision of the Veterans Rail Card, enhancing employment opportunities for veterans within the Civil Service and initiated the creation of the Veterans ID Card. Johnny Mercer has also been vocal and supportive of veterans who are subject to vexatious allegations, investigations and subject to historical re-investigation without substantive, or in legacy cases any new evidence.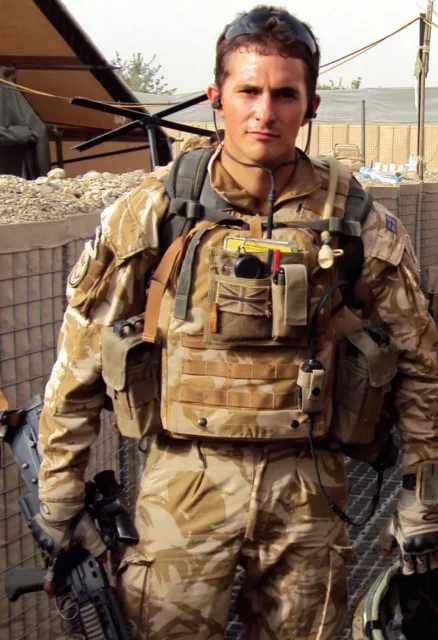 Johnny Mercer himself is a veteran having been commissioned in the Royal Artillery in 2003. Having completed his All Arms Commando Course, Johnny Mercer spent most of his service, serving with 29 Commando Royal Artillery Regiment before leaving the Army in 2013. During his career he deployed on three tours of Afghanistan and has witnessed first hand, front line operations in a hostile foreign operating environment. His operational experience is testament to his empathy and passion towards the veterans that both served with him, and those who have served before.
Last week Johnny Mercer issued a statement in which he intends to hold himself accountable to the veteran community in implementing the manifesto promise 'to make the UK the best place to live as a veteran by 2028'.  This will in part be achieved through the implementation of the Veterans Strategy Action Plan 2022-2024 which will set the conditions for better outcomes for Veterans living in the UK, alongside a change in narrative which celebrates the successes of our veteran community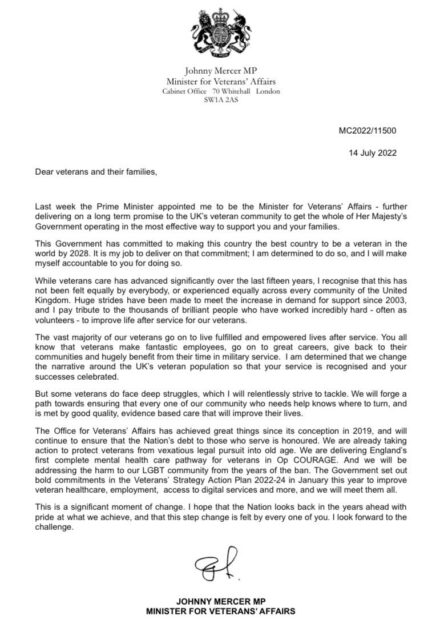 The vast majority of veterans are disciplined, engaged and focused individuals with a lust for success. No matter what rank a person is, a service person will at some point of their military career push themselves further than they ever thought they could, and come out stronger in mind and more resilient at the end. We look forward to promoting the successes and achievements of our veterans, not just in the service of our country but also successes in civilian life.
As the Veterans Commissioner for Northern Ireland I welcome Johnny Mercer and his 'can do, get things done' attitude in achieving better outcomes for our veterans and look forward to working closely with him in promoting veteran outcomes within Northern Ireland.