The Armed Forces Covenant means different things for many different people. For some it is making sure that we are treated fairly, for others it is about the recognition of service, but ultimately the Armed Forces Covenant is legislated to prevent disadvantage for those serving or who have served in the Armed Forces Community. This also extends to include service and veteran families.  The key areas that are included in delivering the Covenant are Health, Housing and Education.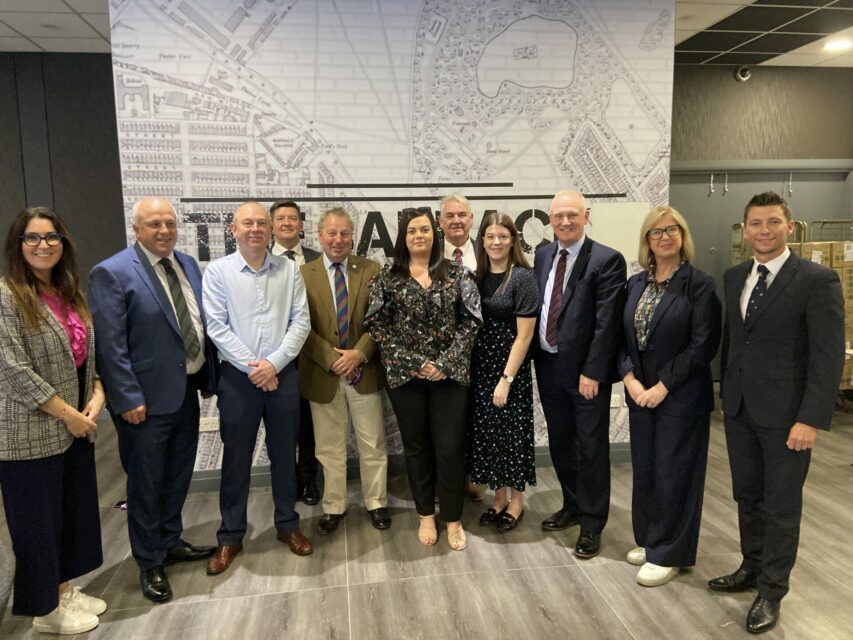 The Armed Forces in the Community Conference, held this year at St James' Park, Newcastle, was attended by a Northern Ireland delegation that included the NI Veterans Commissioner, NI Veterans Support Office and six Veteran Champions from local Councils; brought together to become more informed and highlight the challenges faced across the UK in delivering the Armed Forces Covenant.
During many hundreds of veteran engagements across Northern Ireland, we are often told that 'the Armed Forces Covenant doesn't work in NI, that there's no way to implement the legislation, especially in the absence of a working executive'. In part the Armed Forces Covenant is more difficult in NI, and in many ways it is working differently. What we need to share is the knowledge gained during the conference of the difficulties faced across the UK, in an effort to assure you that NI is not alone in its challenges.
What was taken away from the conference, is that the implementation of the Armed Forces Covenant is complex; and that the 'grass is not always greener' in Great Britain. The challenges GB face are magnified by the inconsistency of Council policies, education curriculums, citizenship battles and the delicate balance of resources, in a world where we are constantly pressured to do more with less. The irony is, in some ways, the Section 75 legislation that exists in NI as part of the Belfast Good Friday Agreement protects veterans from being disadvantaged, as everyone has to be treated equally and fairly (in principle). That said, many veterans feel aggrieved that open source veteran services that are available through statutory services such as health, in England, Scotland and Wales, and are not available to veterans in NI, is perceived as a disadvantage.
It is therefore my challenge and job as Veterans Commissioner to challenge the system, propose solutions and work collaboratively with veteran support services to fill the gaps in services, where they exist.  I am proud to say that we are not starting from scratch.  In NI we have an established veterans support network of organisations, agencies and charities and have the building blocks to develop a really good connected network of services, working together to put the needs of veterans first.  In doing so we hope to ensure that the Armed Forces community is supported appropriately in the best way possible.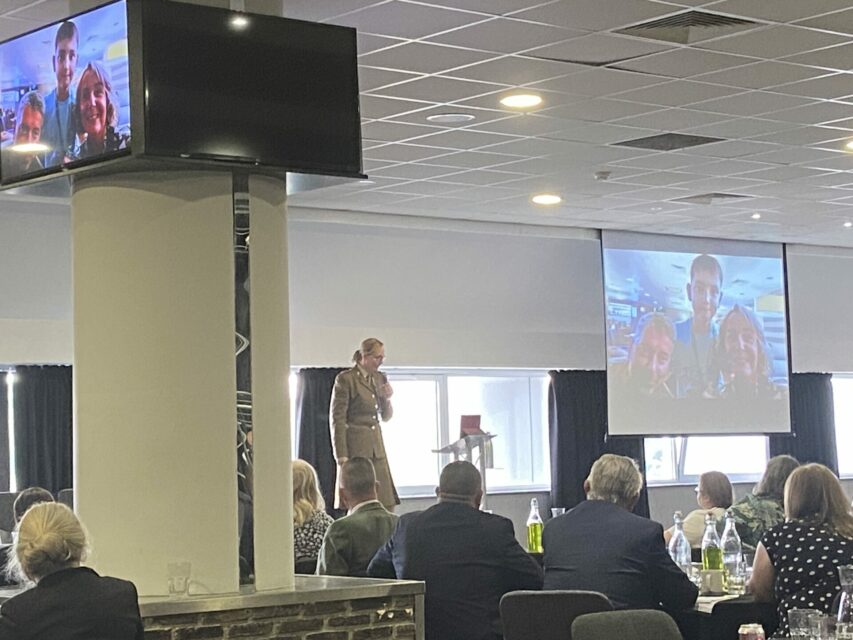 How can this be achieved? Health services in NI are complex, and there are long waiting lists. However, there is a misconception that GB services such as Op Courage (veteran mental health pathway) and Op Restore (Formerly the Veterans Trauma Network) will fast track veteran care. This is not the case. As in NI, patients in GB are given clinical priority according to need and triaged in the same way, irrespective of their background. The difference is that both Op Courage and Op Restore are veteran specific pathways that acknowledge the often unique circumstances of the Armed Forces Community and engage with veterans at GP or hospital level, to ensure that the patient 'waits well'. They do this by engaging with third sector service providers including service charities and organisations. These include services that we have here in NI, existing and successfully operating.
Therefore, the challenge is to work a system and remove perceived stigmas, in which the Health Trusts understand the benefits of identifying and referring veterans into veteran services to 'wait well' in order to prevent patient health deterioration, and for the patient to be supported in the best way possible depending on their need.
Housing in NI is complicated. The silver lining is that we operate with one principle organisation (the Northern Ireland Housing Executive) and several Housing Associations, compared to GB who balance countless principle Housing Executives across Local Authority areas, with differing scales and priority measures. What does this mean for NI? It means that we need to develop a system that works for everyone and withstands any legal constraints or requirements. There are areas in NI that are deemed not veteran friendly, and there are security concerns among any veteran that is potentially going to be housed in what historically was deemed an Out Of Bounds area. Understanding of these situations, veteran apprehensions etc. is crucial to the long term and sustainable placement of any veteran. Likewise, understanding of available veteran services will help Housing Associations support their clients as they either wait for available housing, or provide support to them to prevent homelessness. Op Fortitude and its delivery is a challenge in NI, however the Office of Veterans' Affairs (OVA) and the Veterans' Support Office (VSO) are communicating with, and seeking solutions to the NI veteran homelessness and housing issues.
The issues of education and the access to education of the Armed Forces community do not seem as prevalent in NI as they do elsewhere in the UK. During the course of the conference we heard about service children who had to move during exam years of serving Armed Forces members as they were posted to new jobs. In doing so, due to school places, service children may have to change curriculum as the new school may not be the same as before, or even the same subjects! We heard about the complex system of statemented children with additional educational needs, in getting clinical educational psychologist reports that may be valid in one Local Authority but not in another. Getting a placement in school appears to be more difficult in GB compared to NI, due to demand outweighing capacity. The situations explained at the conference surrounding education in GB was not complimentary or working. It made us think that despite no system being perfect, the geographic size of NI made some problems seem more manageable should those in positions of authority be willing to listen, understand and adapt if necessary.
During the course of the conference we received a brief from a Foreign and Commonwealth soldier (Mo Torau) originally from Fiji who had completed multiple tours of Iraq and Afghanistan, before being medically discharged for deafness from operational duty. This veteran, who now resides in Scotland, relayed his experiences, his barriers, his challenges and his outcomes to those present. He explained that there were 5 disadvantages experienced by Foreign and Commonwealth soldiers; those being housing, employment, health, citizenship and people who believe them. Mo explained that Foreign and Commonwealth soldiers are disadvantaged as soon as they walk out the gate upon discharge, as despite fighting as part of the British Armed Forces – for UK citizens, this does not entitle them to UK Citizenship. 10 years ago a Visa application to apply for citizenship cost £500 per person, today it is £2,500 per person. Therefore, if you have a family of four – the costs are prohibitively expensive to become a citizen of a country where you have risked your life, perhaps given your life or ended up with life changing injuries because of your service. Often charities cannot help Commonwealth soldiers as they have no right to citizenship, which in turn means no right to housing, health and/or mental health support. It is a struggle from when they leave service.
At the conclusion of the conference it was evident that the Armed Forces Covenant is not an easy implementation anywhere in the UK. Disadvantage in different areas is profound, but it is only with the will of supporting people, an understanding of the Armed Forces community and a desire to change for the better, which will ultimately deliver the promise of the Armed Forces Covenant.
We have much work to do here in NI, however we are not in as bad a situation as some would believe. We will continue to deliver and strive for change in the veterans community and in doing so strengthen the intention of the Armed Forces Covenant – to provide no disadvantage to veterans and the Armed Forces community living in this part of the United Kingdom.