The first employment fair to take place in Northern Ireland with a Veteran and Ex Service person target audience happened on 5 April 2023, with another jobs fair on its way due to take place on 6 June 2023 at the Europa Hotel in Belfast.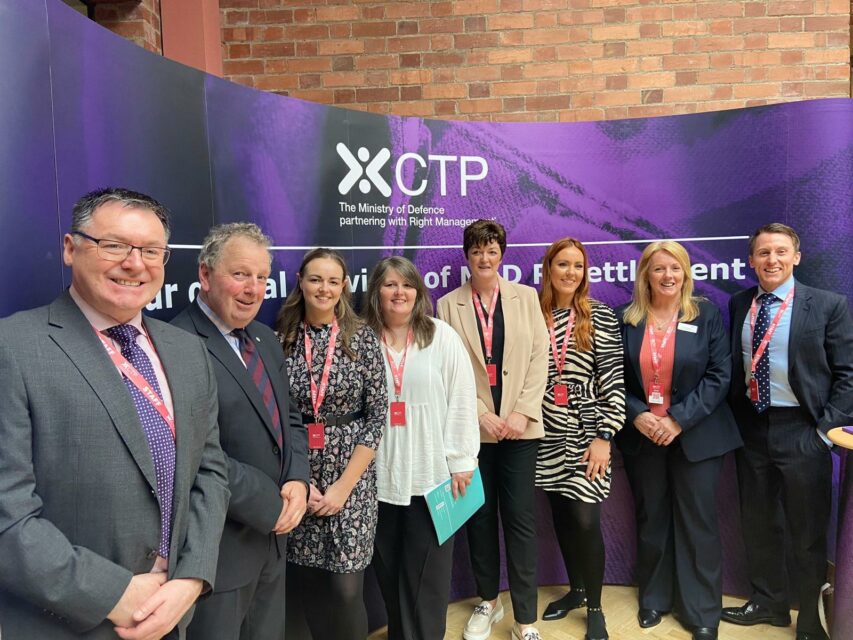 The first Service Leaver event of its kind in Northern Ireland organised by the Career Transition Partnership (CTP) was a huge step to normalise personnel leaving the services and to highlight the positive attributes Veterans or Ex Service Personnel bring to the workplace.
Employers and organisations who attended these events were able to make linkages between uniquely experienced service leavers, who have been trained to strive for success no matter what the circumstance or adversity that may be faced. The positive attributes that service leavers bring to our society and to employers are bespoke compared to almost any other employee, once they leave their service of Navy, Army, Air Force or Marines. This is due to the training, conditions and experiences most service people will have been exposed to during the course of their military careers.
But how do I hear, you may ask? Let's look at some of the training and attributes that military service brings to an individual.
Basic training – The Veteran or Ex Service Person will have been taught to present themselves smartly, be on time, and approach every task with a 'can do' attitude, being encouraged to think outside the box and come up with solutions when problems arise. This will, and has often happened during testing times of poor weather, equipment failure, sleep deprivation, and when the unforeseen circumstances are not the most favourable. These conditions almost always test nerve, willpower and determination. Service personnel get the job done anyway, it's called resilience and veterans and Ex Service people are generally excellent! A constant striving to do better and a will to succeed no matter what the adversity.
There's a phrase that is used, Adapt, Improvise and Overcome. Adapt to the conditions and surroundings you find yourself in, Improvise with the equipment that you have to make a solution for the problem you may be facing and Adapt to overcome the problem even though circumstances may not always be ideal.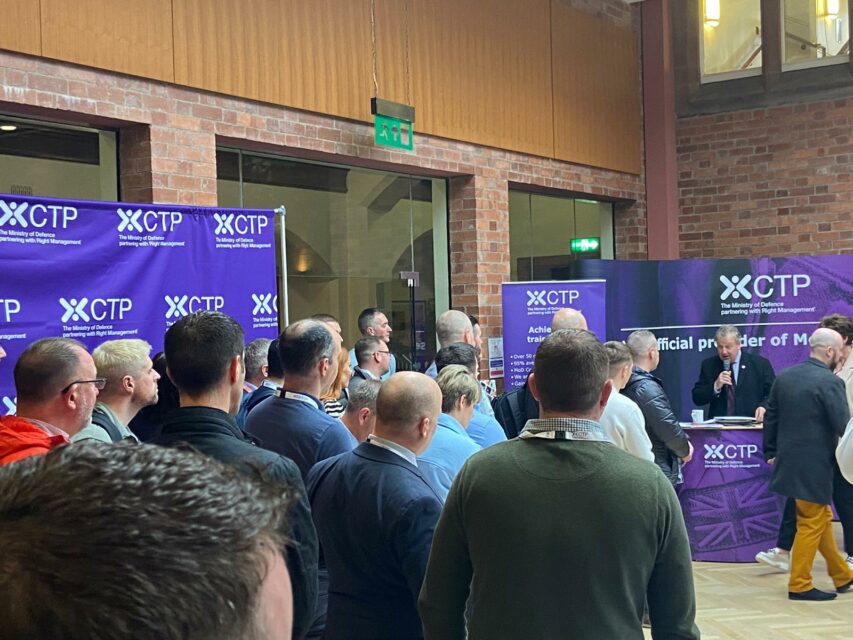 Team Players – No one in any of the services have been able to complete their military career without being a team player. The nature of the Armed Forces means that teamwork is instrumental in everything that we do, as well as the ability to work as one team. A pilot cannot fly without the engineers that look after the aircraft and the chefs that make sure the pilot is fed. Everyone has a part to play in making sure each other is able to do their job to the best of their ability. This is more true than ever when the service person has been deployed on operational duty, where your life is dependent on the training and abilities of everyone around you, as is the same of you for them.
Uniquely Experience – Everyone who leaves the Armed Forces is uniquely experienced in their own way.  Having served around the world in conflict zones, humanitarian aid missions, protection and security, as well as the planning, coordination, and training jobs that enable all of the 'operational' elements to take place; there is a wealth of knowledge, experience & talent that is not always exposed as much as it should. It is difficult to name another organisation that has specialists in medicine, mechanics, engineering, crisis response, search and rescue, policing, logistical support, administration, education, law, and these are only some of the hundreds of career opportunities that exist within the Armed Forces.
Veterans and Ex Service ethically match your values – Right from day one, it's drilled into service people that we're here to selflessly serve the Nation through good Leadership, Values and Standards. Mission and mates first, and even if you only did it for a year or twenty years, that message is pretty hard to shake off. 
Every service person lives by six core values:
Courage,
Discipline,
Respect for Others,
Integrity,
Loyalty
Selfless Commitment.
This is an instilled code of conduct and something that lives with a veteran long after we leave our service.
Aren't veterans and Ex Service Personnel broken when they leave their military service? When we asked a service leaver about sickness they had this to say:
We're not likely to go sick. 'Being in the Forces is a high risk game and granted, there are broken people as a result, but we've lived in a world where unless you're actually at death's door, you don't take a sick day. You're looking at recruiting from a population that embraces health and fitness, is mandatory tested twice a year for physical excellence and has their sense of humour rigorously tested by the Army issuing them some comedy looking 1940s vintage PT shorts and trainers.'
Finally lets talk about Qualifications.
The Armed Forces is one of the biggest apprenticeship providers in the UK. Depending on your trade from chef, to engineer, pilot to transport manager, police officer to HR, the Armed Services have consciously over the last two decades worked to train their staff to civilian accredited qualifications that are recognised on 'civvie street'. The chances are that service people and veterans can save you as a company, training burden and money by the training they already have. If you employ a veteran within five years of leaving their service, that veteran depending on how long they have served for will also have educational learning credits (sometimes thousands of pounds) to assist them in the training they need, which when in agreement with the employer can be a cost saving measure to train your staff to a higher level to the benefit of your company.
Therefore in conclusion, I hope that this explanation provides an insight into what attributes you are likely to find in Service Leavers and veterans. They are experts at 'Improvising, adapting and overcoming' in changing situations, and lend themselves well to challenge and hard work. A person who has unique experience and contributes widely, not only to the workplace but to society as a whole.