The Northern Ireland Veterans Commissioner's Office has facilitated a 'We Will Remember' Op Banner exhibition in Cullybackey in the run up to Remembrance weekend.
Veterans Commissioner, Mr Danny Kinahan, stated that "as part of my office's remit, I am keen not only to remember the great contribution, and indeed sacrifice, that many service personnel made during Op Banner, but to also educate our community, and bring to life the experiences of the men and women of the Ulster Defence Regiment, and others, who wore the uniform during this turbulent period in our history".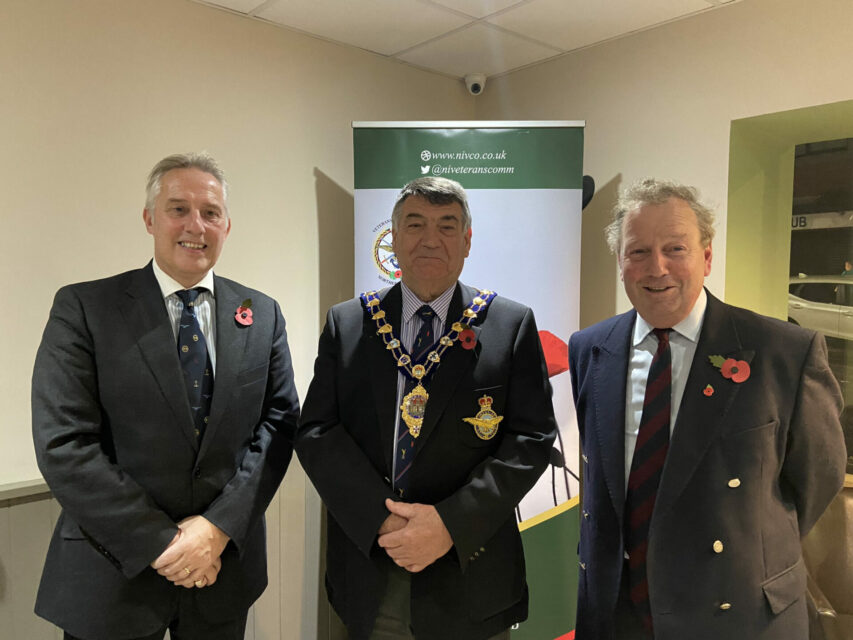 Part of the four day event, included a presentation by Glen Espie BEM, a former Ulster Defence Regiment soldier and native of Cookstown, who survived two terrorist murder attempts on his life. Well over 100 people packed into the venue in Cullybackey to hear Glen's extraordinary story of survival, followed by a solemn Act of Remembrance.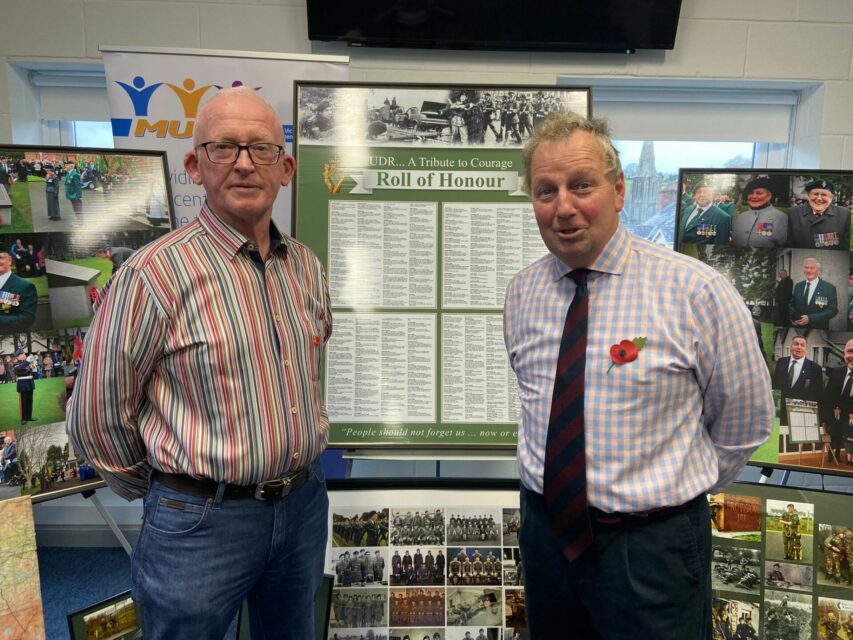 The exhibition was well supported by the local community, including pupils from the local Primary School, Buick Memorial and Cullybackey College. Mr Kinahan said that "it is important that our young people understand what happened in Northern Ireland during the period of our Troubles and are educated about the role of the Ulster Defence Regiment, and others in the Security Services, many of whom made the ultimate sacrifice". He concluded, "society owes deep thanks and gratitude to all of our Armed Forces veterans".