Our office attended the official launch of the VASP (Veterans Adviceline for Statutory Professionals) on 21 October at the Island Arts Centre in Lisburn.
VASP is aimed at providing advice and guidance to people who, in the course of their professional roles, come across veterans in need and have little knowledge of supporting agencies and services available to help them.
It is intended to be available "out of hours" when conventional avenues are closed, to assist them in determining a suitable pathway for the veteran to follow once discharged from their responsibility or care. With the aim of helping veterans in need, often in a state of crisis; this service should assist veterans to get the care path they need and provide a safe space for veterans when they need it most.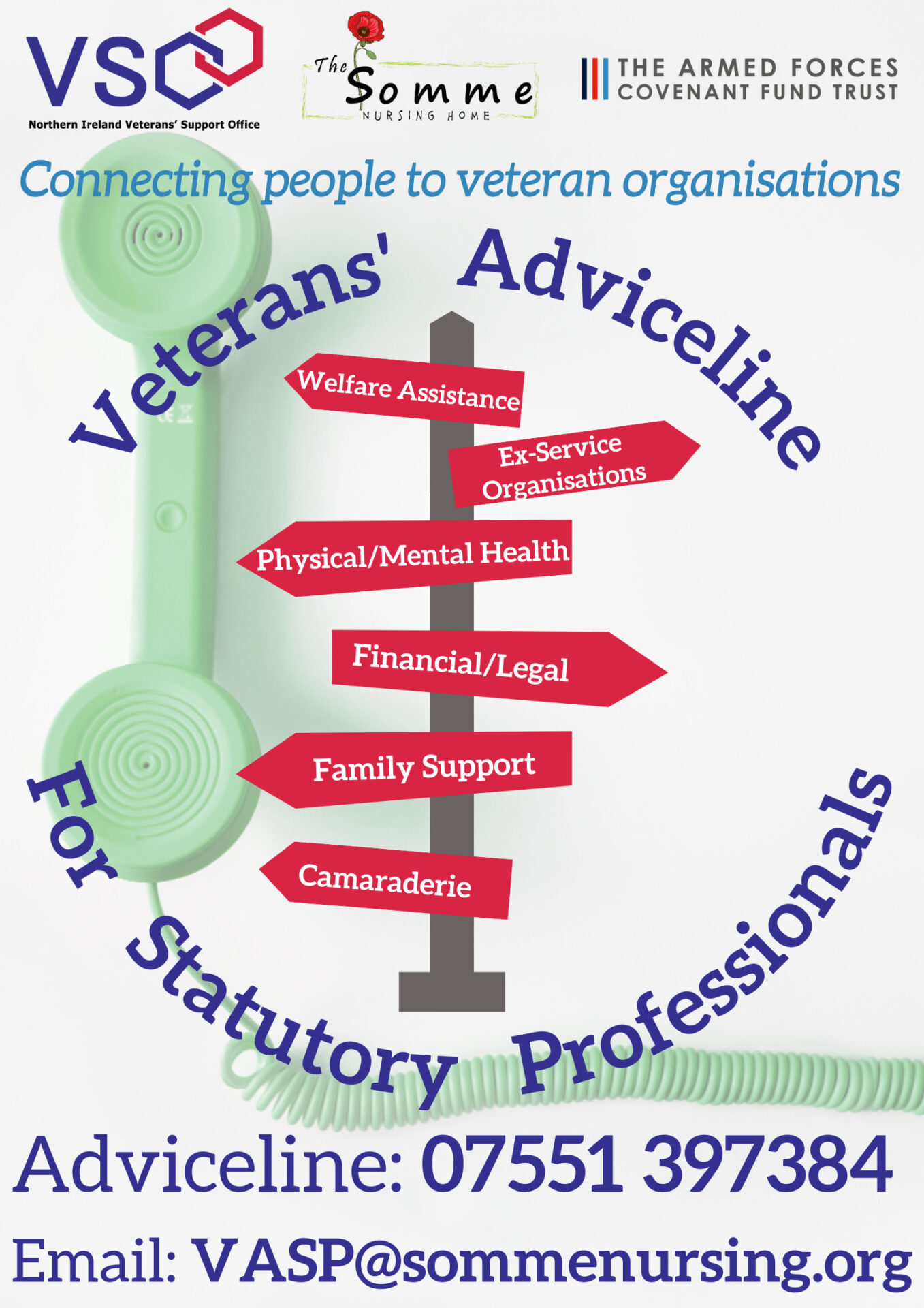 For more information, contact:
Project Manager – Mark Ewing
Mobile 07551397384 or email: vasp@sommenursing.org