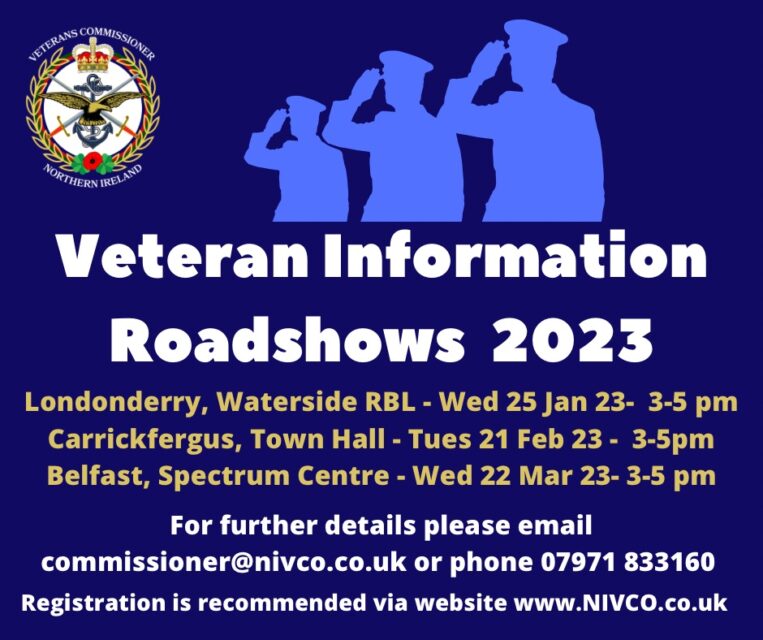 Its a new year and the Northern Ireland Veterans Commissioner's Office are back sponsoring Veteran Information Roadshows 2023 to outreach into our veteran communities across Northern Ireland following this much welcomed venture in 2022.
Danny Kinahan, the NI Veterans Commissioner on his travels around Northern Ireland has been eagerly talking to veterans to find out what veterans need, and how they are doing generally? and the general consensus is that many veterans do not know what is available to them, and don't know where to go for help when they need it. This is certainly not how it should be. Therefore the Commissioner has made it a mission to outreach in every way we can and face to face is often best. Therefore with the kind assistance of a multitude of veteran friendly organisations and services across Northern Ireland, we are reconvening to provide veterans the opportunity to see what's out there for them.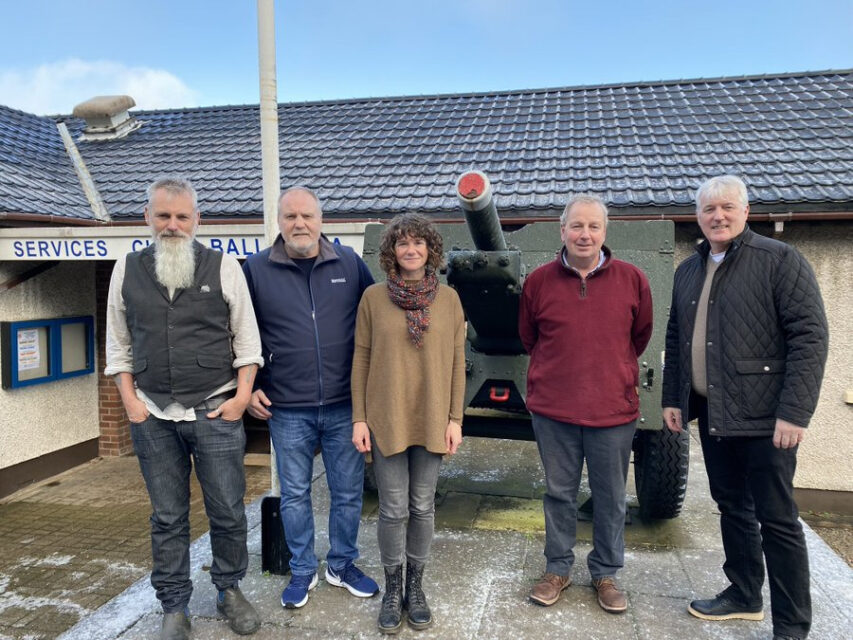 From employment to fitness, peer support to breakfast clubs, modelling, bee keeping and gardening to benevolence and mental health support, our roadshow is far reaching and an opportunity for veterans and their family members to come together to see what is out there for them. Even if its just for a 'nosey', it's good to know where you can go should you ever find yourself in need of help.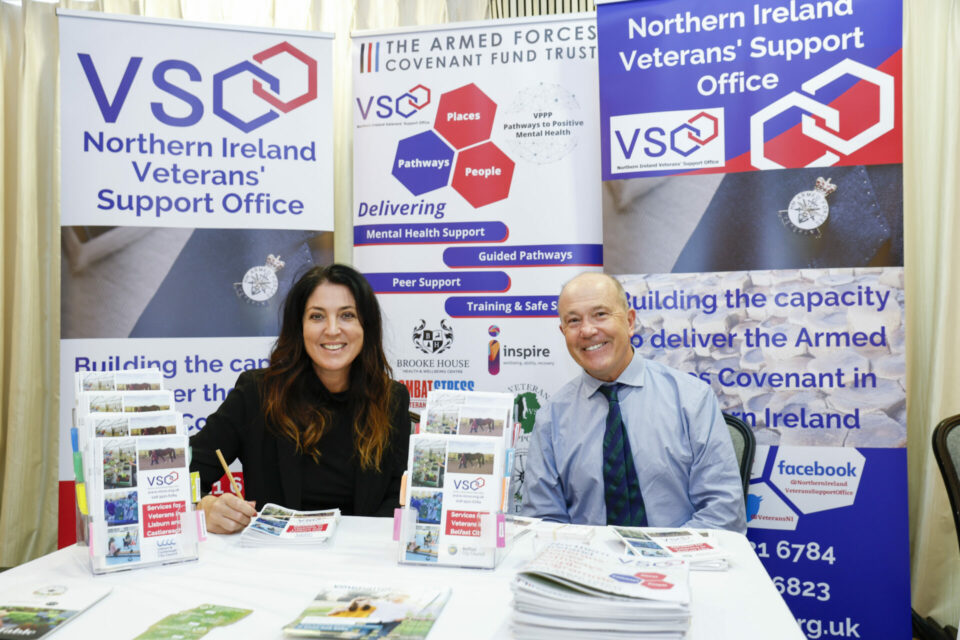 What to expect?
Our Veteran Information Roadshows are usually supported by 20-25 Organisations who set up a stand at the Roadshow venue. Representatives from these organisations will be able to answer any and all questions you may have about what they can do for you or the services they provide. You may not need help or assistance now or at this point in your life, but it's always good to know where you can go if life takes an unexpected turn.
You will have the opportunity to browse the stands and ask any questions you like with the organisations and then be invited to take a seat for a series of short presentations (not too long- everyone has a time limit!). The Veterans Commissioner, Danny Kinahan, will open the presentations and explain his role, then will invite the Northern Ireland Veterans Support Office, Inspire Health and wellbeing and a caseworker from the Troubles Pension scheme to give an overview of the support they can provide. You will have an opportunity after the presentations to ask any further questions you might have to the organisations present at the event. Not only that, but we will provide you with tea, coffee and a light buffet to make sure that everyone feels welcomed, fed and watered!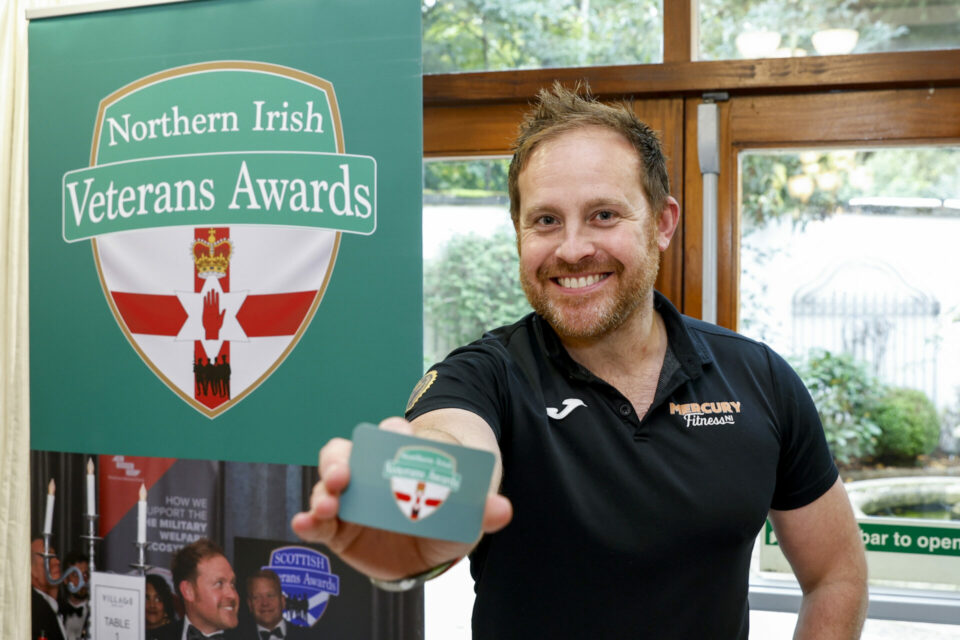 If you have any questions about the roadshows, feel free to contact our office on 07971 833160 or register to attend a roadshow via our webpage www.nivco.co.uk.
We look forward to seeing as many veterans as possible and please feel free to extend this invite to fellow veterans and family members.