Military service was part of Danny Kinahan's DNA. Growing up in a family where many of his relations had served during the Second World War, Danny's parents also regularly hosted and supported military families based at Aldergrove during Northern Ireland's Troubles. Joining the Armed Forces was therefore a natural career choice.
After leaving school, Danny completed the gruelling eight-week Brigade squad at the Guards Depot at Pirbright. After passing the Regular Commissions Board, he spent six months backpacking in South America (1975) at the age of 17.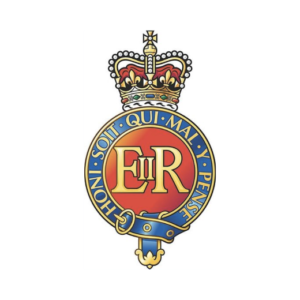 Danny won a university cadetship commission with the Blues and Royals while studying at Edinburgh University for a Bachelor of Commerce degree in Business studies.
His army career after Sandhurst began with the Household Cavalry Riding course at Knightsbridge (not for the faint-hearted!), followed by the Troop leaders course at Bovington. From Bovington, Danny (now a Lieutenant) took over his Troop of Ferret scout cars in Cyprus, serving with the United Nations, as they patrolled the peace line between Turkish and Greek forces.
On returning to Windsor, Danny took over his Troop of four Scorpion light reconnaissance tanks, taking part in local and larger NATO exercises, such as Amber Express in Denmark. Danny and his Troop were placed on standby to go to the Falklands as part of the Expeditionary Force and had undertaken intense training exercises to prepare them should they be required to deploy.
Danny, now a Captain in the Blues and Royals, completed the signals officers' course in Bovington and became Regimental Signals Officer. In 1983, he returned home to Northern Ireland, undertaking a six-month operational tour with the First Battalion the Black Watch, based in North Howard Street Mill.
Following his tour in Northern Ireland, Danny became second in command of one of the Regiment's Chieftain main battle tank Squadrons based in Germany, before heading to the Falkland Islands to be the senior watchkeeper in operational headquarters.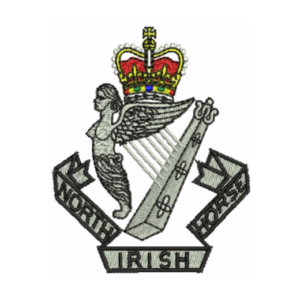 Danny left the regular army in the mid-1980s to return home to manage the family farm in Templepatrick. However, he remained a reserve officer with the Blues and Royals, returning to Germany on two occasions, before joining the North Irish Horse as Squadron Leader in Belfast. The NIH squadron, as part of the Royal Yeomanry, undertook their training in Scotland and Germany. Danny was honoured to be made the Honorary Colonel of the North Irish Horse and help promote its role as part of the Scottish and North Irish Yeomanry.
Danny's career also included a brief time at Short Brothers, followed by 18 years working throughout Ireland as a fine art valuer for Christie's.
In more recent times, Danny has been a political representative for the Ulster Unionist party, serving the people of South Antrim in local Council, as an MLA at Stormont and as their Member of Parliament at Westminster.
He was appointed as Northern Ireland's first Veterans Commissioner in September 2020.