Brooke House is located in the private and peaceful setting of Colebrooke Park in Co Fermanagh. Initially established by the Ely Centre in 2018, Brooke House became an independent entity in December 2020.
The Brooke House Health and Wellbeing Centre seeks to support and improve the physical and mental health and wellbeing of uniformed services, including retired Royal Ulster Constabulary Officers, Military veterans and their families, who have been physically injured, psychologically impacted and/or bereaved as a result of their service.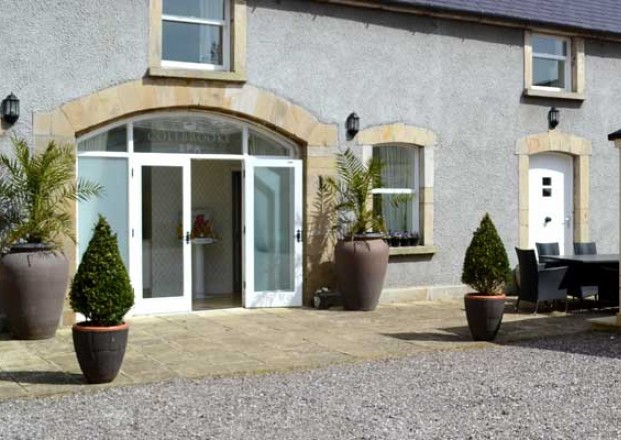 Purpose
Services offered by Brooke House include:
Psychological Support and Talking Therapy
Complementary Therapy
Physiotherapy
Nature Based Therapy using Colebrooke Walled Garden
Outdoor Activities using the natural resources of Colebrooke Estate
Exercise/Fitness classes using TMC Colebrooke Fitness
Structured Residential Programme, utilising Woodcock Cottage
Educational Courses
Clients who are eligible for our services can self-refer or be referred by statutory services, the community and voluntary sector, or by armed forces and police charities and associations.
Information packs and confidential client referral forms are available on request by contacting Brooke House Health & Wellbeing Centre.
Once a referral is received – the client will be invited to the centre for an Initial Screening Assessment with one of our Health and Wellbeing Coordinators. Following this informal discussion, the client will be referred or signposted to appropriate services based on his or her individual needs
For more information you can visit their website: Brooke House
Amanda from Brooke House supporting a recent Veterans Information Roadshow
Brooke House contact details:
Address: Colebrooke Park, 26 Colebrooke Park Road, Brookeborough, Co Fermanagh BT94 4DW
Telephone: 028 8953 1223
Email: info@brookehouse.co.uk